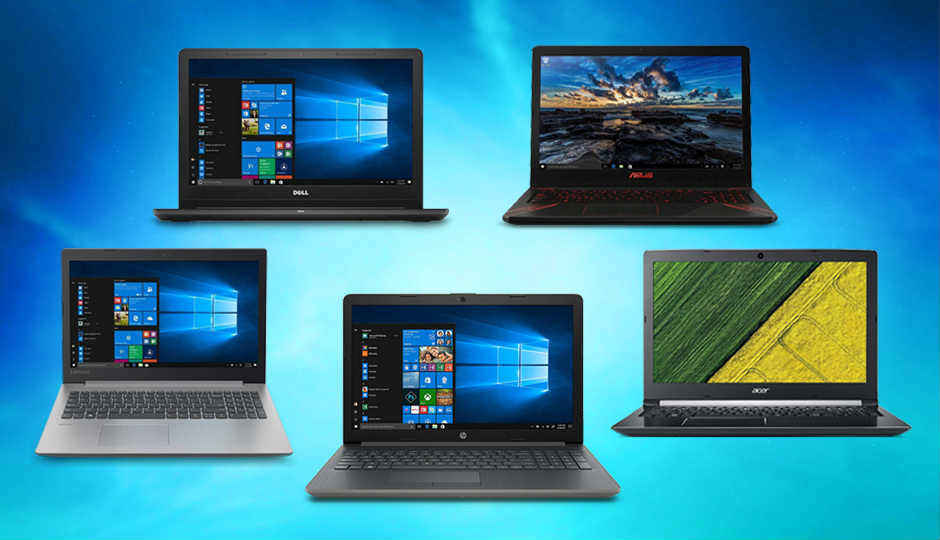 Laptops are one of the important electronic devices that we use in our day to day life. Despite the fact that smartphones are capable enough to perform numerous activities of laptops and computers but still we need laptops and computers for students, corporates, gamers, and other client types. Luckily, there's no scarcity of choices when it's required to purchase a laptop. Many people face difficulty in selecting the best laptop for their office or home. This article will give you a good insight into the things you should keep in mind to buy a laptop online.
The simple and most important thing that you should keep in your mind is to keep your requirement at the top priority. There are many laptops available in the market which comes with different features from one another like designs, models, categories which makes it difficult for the customers to choose the most appropriate gadget for their needs. This guide is designed to help you to pick the best for yourself. 
What to consider when purchasing a PC? 
Use case 
The primary thing you should ask yourself before buying anything is the utilization case.
What will you mainly be utilizing this laptop for? Is it for casual purposes or for heavy software usage? Are you gonna use your laptop for academic purpose or you are a game lover and want a gaming laptop?
After deciding your purpose start figuring out the laptop according to your requirement and its specifications. There are wide range of laptops floating in the market. The better the features the higher is the price of the laptop. So, instead of getting greedy of the features of the laptop keep in mind the purpose and utilization of the laptop.
Processor
Let's start with the processor normally i3 processor is all that you need for general purpose like browsing the internet, watching videos,, and running lite software. If you're a student maybe and are hoping to play a few games possibly, then an Intel Core i5 processor or above will comfortably let you play games and work with more intensive software. Core i7 and i9 processors are top-of-the-line and offer the best performance, but they come with a price tag to match. Go for these only if you know you have CPU intensive software or want the best gaming performance.
Graphics card
Next, you look at the graphics card or GPU. If you're a casual user, then you needn't consider this and can make do with an integrated GPU. However, if you plan on playing games or using rendering software, you will need a discrete graphics card. To comfortably play most games at reasonable frames, we recommend going for a laptop that has at least an NVIDIA GTX 1650Ti. To experience AAA games in all their glory, you will need an NVIDIA RTX 2070 or higher. The RTX 2060 is a decent middle ground if you can't spend too much but still want good graphics, at least on Full HD displays.
RAM
Whichever laptop you decide on, a minimum of 8GB RAM is a must. This is ideal to be able to have multiple applications open at the same time comfortably, and have multiple tabs open on your browser without your laptop crashing on you. If you're looking to the game, at the entry-level, 8GB of RAM is fine, but you ideally want 16GB, especially with games today.
Connectivity and ports
Thinner laptops are known to compromise on ports, keep this in mind when making your decision. Try to figure out beforehand what ports you will need on your laptop. Some things you should consider are whether the laptop has USB 3.0 or 3.1 ports, and even if they have the required type you need, such as Type-A or Type-C. If you intend to connect your laptop to a larger display or TV, then you want to keep an eye out for HDMI or DisplayPorts, depending on your need.
Most laptops come with audio ports, but you might want to keep in mind whether you want a laptop with both a headphone and microphone jack or a uni-jack. For people who use cameras or other devices that use media cards, you can consider a laptop that has a media card slot for ease of access.
Like we mentioned above, thinner laptops usually compromise on ports, one which is commonly missing from such laptops is the Ethernet port. This might be a problem if you plan to game online and prefer a more stable, wired connection. Otherwise, consider laptops with 802.11ac Wi-Fi and up to 5GHz standards. If you're looking for Bluetooth support to connect audio devices or wireless peripherals, then look for notebooks with Bluetooth 5.0 support, you can bring it down to Bluetooth 4.2 if necessary.
Display
Smaller laptops usually come with a resolution of 1368×768, which is pretty tiny. For casual use, this is fine. Ideally, you want a minimum of 1920×1080, which is full HD. From here, you can go higher as per your preferences. There are plenty of 4K laptops in the market, but they are battery drainers and will usually always be plugged in. Other than the resolution you want to look at the panel itself, again, for casual use, this doesn't really matter too much. However, as your use-case becomes more specific, you might want to consider certain things, like screen refresh rates, and AMD FreeSync and NVIDIA G-Sync support, which depend on the GPU. Most laptops come with a refresh rate of 60Hz, but you will find gaming laptops with refresh rates of 144Hz and above. You don't need more than 144Hz.
Storage
This one is simple enough. You could go for a laptop with a high capacity HDD if you're someone who needs a lot of storage space. If you're looking for speed, then you want an SSD. Certain laptops come with support for M.2 or NVMe SSDs to speed up your read and write speeds. Of course, there's always the middle ground of getting a low capacity SSD with a high capacity HDD. Consider that you can always get more space via external drives, but faster storage is more of a hassle to expand.
Weight
While the general idea is that laptops are meant to be portable, this isn't always the case. You will find that some gaming laptops can be extremely bulky, with some coming with their own suitcases to be moved around in! However, there are gaming laptops with smaller form factors as well that weight between the 2-5kg mark. Still pretty heavy. Of course, there are non-gaming high-performance laptops that weigh under 2kgs and can be carried around easily. Most casual use-case laptops are also usually lightweight.
Battery
This is pretty important, especially if you're someone who is going to use a laptop away from a power outlet for long periods. This is a crucial factor to consider for those who travel a lot. Lower power laptops and ultrabooks which come without discrete GPUs are best in this category as they can easily offer you at least eight hours of battery life, plenty of time to find a power outlet. With gaming laptops, you can throw battery life out the window. These beasts are usually meant to be plugged in at all times, and unplugged will give you up to two hours max.
Upgradeability
If you're looking to get a laptop and plan to sit on it for a while (not literally of course), you might want to consider one that can be upgraded down the line. Being able to expand RAM and Storage, later on, can save you the need for an upgrade, but you will eventually need one anyway, depending on your use case.
Warranty
Having a warranty is always nice, you know, just in case.
What not to consider when buying a laptop?
RGB
If it's your thing, then go for it, but RGB otherwise does nothing to affect a laptop's performance.
Mechanical keyboards
It is a luxury that's only found on gaming laptops, and you don't really need it, all they do is add more bulk to the laptop. If you've considered the right ports, then you might as well just plug in a mechanical keyboard separately.
Speakers
Decent speakers are a plus on a laptop, and also pretty rare. They're fine for casual gaming and video watching at best. Still, you're probably just going to plug in an external pair of speakers or use headphones anyway, which offer much better audio quality.
Proprietary software
Don't purchase a laptop just because they offer a one-year subscription of Norton Antivirus. Of course, this doesn't apply to that specifically, but you can usually easily find other options or even better ones later. Many laptops come with software pre-installed along with Windows, which are marketed as additional features, more often than not, these are just bloatware, and you're going to get rid of them eventually anyway.